Privacy Policy
Last Updated: November 11th, 2016
Thank you for visiting the Daily Bulb Website located at www.DailyBulb.com (the "Site"). The Site is an Internet property of Crimson Leaf LLC. ("Crimson Leaf LLC.," "we" or "us"). We respect the privacy of your personally identifiable information. To better inform you of our privacy and security policies, we provide this DailyBulb Privacy Policy ("Privacy Policy") explaining our online information practices and the choices available to you concerning the way that we use the information collected at the Site. You agree to this Privacy Policy, in its entirety, when you access or use the Site.
Personal Information Collection and Use
We do not collect your personally identifiable information like your name, phone number, address, or email address.
Non-Personally Identifiable Information Collection and Use
We may collect certain non-personally identifiable information about you when you visit many of the pages of the Site. This non-personally identifiable information includes, without limitation, the type of browser that you use (e.g., Netscape, Internet Explorer), your IP address, the type of operating system that you use (e.g., Windows or Mac OS) and the domain name of your Internet service provider (e.g., America Online, Earthlink).
We also may use "cookies" to enhance your experience in using the Site. Cookies are text files that we place in your computer's browser to store your preferences. We use cookies to understand Site usage and to improve the content and offerings on the Site. You may be able to configure your browser to accept or reject all or some cookies, or notify you when a cookie is set — each browser is different, so check the applicable "Help" menu of your browser to learn how to change your cookie preferences. If you set your browser not to accept cookies, you will still be able to use the Site. The Site may also use technology called "tracer tags." These may also be referred to as "Clear GIFs" or "Web Beacons." This technology allows us to understand which pages you visit on the Site. These tracer tags are used to help us optimize and tailor the Site for you and other future Site visitors. To find out more about cookies, please visit www.cookiecentral.com.
We use the non-personally identifiable information that we collect to improve the design and content of the Site and to enable us to personalize your Internet experience. We also may use this information in the aggregate to analyze Site usage, as well as to offer you products and services. We also reserve the right to use aggregate or group data about our visitors for any and all lawful purposes. Aggregate or group data is data that describes the demographics, usage and/or characteristics of our visitors as a group. By visiting and/or supplying your personal information at the Site, you agree to allow us to provide such aggregate data to third parties.
Third Party Links
The Site may contain links to other third-party owned and/or operated websites. Crimson Leaf LLC. is not responsible for the privacy practices or the content of such websites. In some cases, you may be able to make a purchase through one of their third-party websites. In these instances, you may be required to provide certain information, such as a credit card number or banking information, to register or complete a transaction at such website. These third-party websites have separate privacy and data collection practices and Crimson Leaf LLC. has no responsibility or liability relating to them.
Minors
We do not knowingly collect information from individuals under eighteen (18) years of age. No information should be submitted to, or posted at, the Site by individuals under eighteen (18) years of age. We encourage parents and guardians to spend time online with their children and to participate and monitor the interactive activities of their children.
Modifications to this Privacy Policy
Daily Bulb reserves the right to change or update this Privacy Policy at any time by posting a notice on the Site that we are changing our Privacy Policy.
Contact Us
Our "Contact Us" page contains information that allows you to contact us directly with any questions or comments that you may have. We attempt to listen to or read, as applicable, every message sent in and endeavor to reply promptly to each one. This information is used to respond directly to your questions or comments. If you have any questions about this Privacy Policy or the practices of Daily Bulb, please feel free to contact us by:

info@dailybulb.com

OR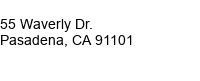 Filing a Complaint with the Federal Trade Commission
To file a complaint regarding our privacy practices, please click here.
© DailyBulb.com All Rights Reserved